Graduate Studies in Nuclear Structure and Nuclear Astrophysics
Become a part of our team. Exciting research projects are waiting for you. To find out more, visit our "Research" page. To apply as a gradudate student in the Physics Program at Florida State University, click here.
---
Two recent FSU graduates talk about their graduate-research experience at the Fox Lab.
Dr. Maria Anastasiou (Supervisor: I. Wiedenh&oumlver)
Dr. Kalisa Villafana (Supervisor: M. Riley)
Recent News and Highlights
---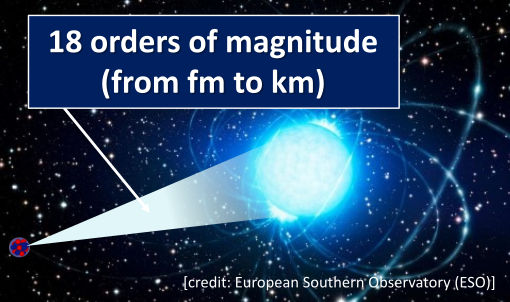 New insights into the nuclear EOS
Following the new PREX-2 results for the neutron-skin thickness of 208Pb, Professor Piekarewicz and his collaborators have provided new insights into the nuclear equation of state describing atomic nuclei and neutron stars. The results, which were selected as an Editors' Suggestion, are published in Physical Review Letters (B.T. Reed et al.).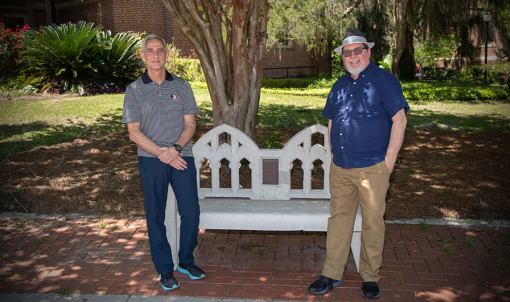 J. Piekarewicz named Robert O. Lawton Distinguished Professor
J. Piekarewicz has been named as one of the 2021 Robert O. Lawton Distinguished Professors; one of the highest honors that the faculty bestow upon their own. The Lawton Distinguished Professor Award was first presented in 1957 as the Distinguished Professor Award. It was renamed in honor of the late Vice President for Academic Affairs Robert O. Lawton in 1981.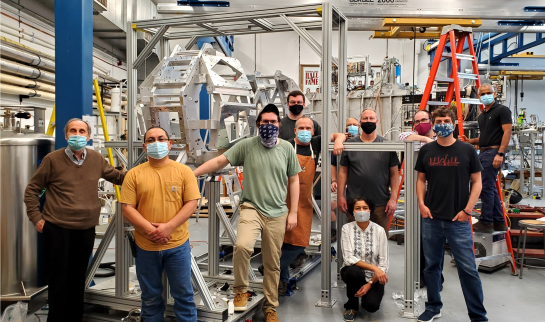 CLARION2 support structure installed at FSU
With the support from collaborators from Oak Ridge National Laboratory, the frame and support structure for the gamma-ray detection array CLARION2 were installed at the John D. Fox Laboratory in March 2021. CLARION2 is a joint project between Oak Ridge National Laboratory and FSU. The array will stay at the Fox lab for an extended campaign and see first beam in Summer 2021. V. Tripathi is in charge at FSU.